Wildlife Control Casselberry
If you've ever faced damages from wildlife, you realize the urgency of removing them and keeping them from coming back in the way they entered. Termite Lawn and Pest can also do a thorough cleanup after wildlife has been removed including: Dead Animal Removal and Deodorizing Treatments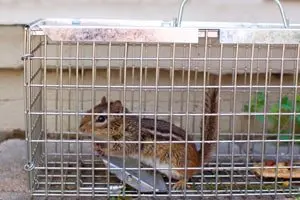 Wildlife Control Casselberry
ANIMAL TRAPPING CASSELBERRY FL
When wild animals venture indoors, you can bet that they're frightened and skittish, especially around people. If they feel like they're being cornered, they can even go into attack mode by biting and scratching. Before it ever escalates to this, you'll be glad you have Wildlife Control Casselberry on your side. A quick call or a few clicks on the
Termite Lawn and Pest
website brings professionals out to your home or business to evaluate your situation and to give you professional advice.
Humane Trapping is a Good Solution
You may need the expert critter trapping Wildlife Control Casselberry depends on to be a proactive solution. The experts from Termite Lawn and Pest have the most humane traps available to capture and remove wildlife pests. Our technicians are fully Florida licensed and insured and very well-trained in the best methods for handling all facets of Casselberry animal control & wildlife removal.
Once wild animals are trapped, they're taken to a remote location away from homes and businesses and released back into the wild for a safe and thorough solution. Handling wild animals should only be done by professionals with proper training and the necessary safety equipment to avoid injury, and to avoid contracting one of the diseases wild animals are known to carry. Wild animals bring in more than bacteria, dirt and germs. They can carry several zoonotic diseases and spread harmful biological waste like feces and urine as well.
What Harm Can Wild Animals Do Indoors?
Once nuisance wildlife finds its way indoors, they can leave a real mess with their debris, feces and urine. They can also carry zoonotic diseases like Rabies, Avian flu, Hantavirus and Lyme Disease. Zoonotic diseases are diseases that can be transmitted from animals to humans. If you have house pets, wild animals can even bring in parasites that could harm your pets.
In addition to the chances for contracting illnesses from wildlife pests, they can do damage to your home or business if they're left unchecked. The wildlife control Casselberry depends on comes from Termite Lawn and Pest. If wild animals are not removed, they can cause damage to your air conditioning duct work, to your PVC piping, to wires, to insulation and they can leave chewed marks on wood surfaces and wooden furnishings. Once they damage these things it can lead to fires or even flooding. The wildlife trapping Casselberry depends on helps lessen chances of these types of damage.
The Mess Wildlife Can Leave Behind is Unbelievable!-Casselberry wildlife control
If you've ever faced damages from wildlife, you realize the urgency of removing them and keeping them from coming back in the way they entered. Termite Lawn and Pest can also do a thorough cleanup after wildlife has been removed including: Dead Animal Removal and Deodorizing Treatments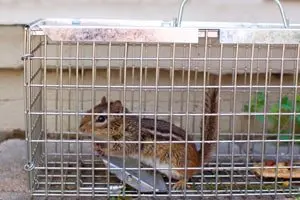 If an animal perishes in your home or business you'll need to have animal removal, sanitizing and deodorizing done as soon as possible. Termite Lawn & Pest will do a comprehensive cleaning and sanitizing using special antimicrobial solutions made to free the area from bacteria, bio-hazardous waste and harmful germs
Attic Decontamination Areas animals have occupied are totally cleaned, sanitized and decontaminated for your peace of mind
Repairs and Preventative Treatments Damaged areas of your home or business will be repaired and areas that animals used to gain entry will be addressed. This can include sealing entry areas using steel or concrete barriers, or by using screen materials on vents or putting new chimney caps on. Damages to your drywall, insulation or air ducts will also be repaired
The
animal control Casselberry Florida
needs for cleaner and safer indoor environments involves more specialized facets than the simple animal removal Casselberry appreciates. There is a specialized program of cleanup that needs to be done after removal to ensure a safer environment for you and for your loved ones. Specialists from Termite Lawn and Pest have the right equipment and the most effective cleaning and antibacterial solutions to get the job done right.
What Kinds of Wildlife Bother Folks in Casselberry?
The nuisance wildlife control Casselberry depends on most often, delivered by the pros from Termite Lawn and Pest, has become an essential part of living in Casselberry. The types of wildlife that commonly show up in homes and businesses in Casselberry and central Florida include:
Residences and commercial properties are made safer with the Casselberry wildlife control has come to depend on for solutions. Wild animal removal and decontamination processes should always be done by experts who are fully trained and have the equipment they need to get the job done right. The animal control Casselberry trusts comes from the well-trained and well-equipped pros from Termite Lawn & Pest.
Animals Get in By Doing What Comes Naturally
Wild animals are not casing out homes and businesses looking for ways to get in and cause trouble. They are simply doing what comes naturally to them like foraging for food and gathering the materials they need to build nests. If they do gain access to indoor spaces, nests end up being built with materials like insulation. They may try to go after pet food and water dishes that are left out or other food they find in pantries and in the kitchen.
Termite Lawn and Pest wants to be your partner in making your indoor spaces safer and free from wildlife pests. The Casselberry wildlife control depends on comes from the pros from Termite Lawn & Pest. Your wildlife problems have a reliable, professional solution.