Altamonte Springs Wildlife Control
Altamonte Springs Animal Removal
: If you've ever come across a wild animal in your attic, or you notice signs of destruction anywhere on your property, your first thought is normally that you want the animal gone. When you call for help from the Altamonte Springs Wildlife Control, professionals from
Termite Lawn and Pest
, you can relax in total confidence knowing your problem will soon be under control.
Professional Altamonte Springs Wildlife Control by Termite Lawn and Pest Inc
Altamonte Springs Animal Removal
: If you've ever come across a wild animal in your attic, or you notice signs of destruction anywhere on your property, your first thought is normally that you want the animal gone. When you call for help from the Altamonte Springs Wildlife Control, professionals from
Termite Lawn and Pest
, you can relax in total confidence knowing your problem will soon be under control. Our expert technicians have extensive training and experience in handling all nuisance animal issues. Some of our most common calls in Altamonte are for
Raccoon Trapping
,
Rodent Control
and
Bat Removal
Services Provided in Addition to Trapping and Releasing – Altamonte Springs Wildlife Control
Besides the Altamonte Springs Wildlife Control depends on, you'll find a myriad of other services provided by
Termite Lawn and Pest
. We're your experts in the wildlife trapping Altamonte Springs relies on most often to be a comprehensive solution. Other helpful services you'll receive include:
Stellar, well-trained and knowledgeable technicians from Termite Lawn and Pest are well-versed in the places to search for wild animals, and in wildlife safe capture and removal. Residential as well as commercial services are provided, since wild animal infestations are not only limited to residential properties. All of our technicians are fully insured and Florida licensed for your assurance of exceptional service.
Telltale Signs that Wild Animals Have Made an Appearance
Even if you don't see the wild animals directly and don't have that heart-stopping experience of a sighting of a pair of glowing eyes, there are other sure signs left behind to let you know animals have made their way indoors. First, you may hear animals chewing, scratching or walking on floors. Next, you may notice chewing marks on PVC piping or on wood, wires that have been chewed, and air conditioning and heating system duct work that has been damaged.
In the most severe cases, a nuisance animal infestation can cause a fire, flooding, or cause your power to go out because of chewed wires. Experts know exactly how to provide the Altamonte Springs Wildlife Control services you need to restore your home or business to a safer and more sanitary condition. Altamonte Springs Wildlife Control control is there for you to treat your problem areas and to close them off to prevent repeat appearances.
Expert Treatment is Always your Best Choice
In the case of an infestation of animals like
bats
,
rats
, squirrels,
mice
, opossums,
raccoons
, skunks and armadillos, professionals know exactly what steps to take to trap and release the animals. Experts from Termite Lawn and Pest are also able to seal off vents with screening materials, putting in new insulation to replace damaged insulation, and replace chimney caps if that's found to be necessary.
Wildlife like birds and snakes require special skill and knowledge to safely capture and release back into the wild. Your expert in the critter & wildlife control Altamonte Springs needs has the right training, knowledge, skills and supplies needed to take care of your nuisance wildlife problem in the most thorough way.
Wildlife are More Than Just Pests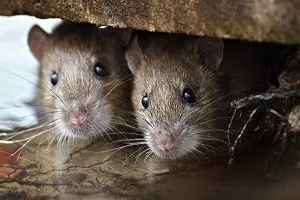 Any time nuisance wildlife has entered your home or place of business, you need to be concerned about the possibility of diseases they can carry like rabies, Zoonotic diseases like Hantavirus, Lime Disease and Avian Flu. You also need to have expert removal and sanitation measures done to cleanse and sanitize areas that may have been affected by urine, feces, fur, feathers or other droppings. Technicians skilled in addressing the thorough animal removal Altamonte Springs needs, sent directly to you from Termite Lawn and Pest, will evaluate any areas you have seen evidence of wild animal pests and let you know exactly the best treatments for your unique situation. Getting rid of all traces of evidence animals have been there is critical, along with good sanitation measures. You never want to tackle a nuisance animal problem yourself because of the possibility of bites, scratches or other injuries.
Animals are Treated Humanely – Altamonte Springs Wildlife Control
Traps used in an effective program of the critter trapping Altamonte Springs depends on for results are always made large enough to accommodate the type of animal they're meant to trap. This is done to ensure the safety and humane treatment of all animals. Most people don't want to see harm come to animals, they simply want them removed from inappropriate places as quickly as possible.
The Altamonte Springs Wildlife Control has depended on to be a total solution from Termite Lawn and Pest is sent directly to your home or business quickly, ready to tackle your nuisance wildlife issue. We believe you'll be impressed with the wildlife control Altamonte Springs trusts to keep homes and businesses safer and free from wildlife that has unexpectedly made an appearance.
Other Services We Provide In Altamonte Springs, FL