Our technicians believe in providing exceptional service with professionalism, integrity, attention to detail and a strong desire to be the best. We know when you're happy with the lawn care you've received, you won't hesitate to recommend Termite Lawn and Pest to your friends, family and co-workers. We are the
premiere lawn care service in Lake Mary
to trust for excellent results.
Trust Experts in Lake Mary Lawn Care for Exceptional Results
Watching loved ones enjoying time spent in your yard on a sunny day is one of the simple pleasures of living in Florida that stays with you. When part of your dream includes a green, healthy lawn that is free from weeds and pests, you can depend on Lake Mary Lawn Care from Termite Lawn and Pest. We give you the yard you're hoping for.
A simple call or a few clicks on the Termite Lawn and Pest website brings the professional lawn care services Lake Mary depends on for exceptional results right to your door. Our specialists come out to give you a free inspection and a free quote. You'll receive a no obligation consultation to let you know where your lawn problems lie and the best plan of action to restore the health of your lawn.
Effective Lawn Care is a Balancing Act – Lake Mary Lawn Care
Taking good care of a Florida lawn is a true exercise in patience that requires extensive knowledge, the right equipment and the right solutions for expert lawn care. Too much of any one ingredient like fertilizer, and your lawn may end up with bare, brown or yellow spots. Too little of what your lawn needs can let harmful things like weeds, pests and diseases take over. When you call for professional Lake Mary lawn care service from Termite Lawn and Pest, here are some of the specialized services you'll receive:
Targeted Pest Control
Experts in the lawn insect care Lake Mary needs for healthier lawns know exactly what types of pests are causing problems for your lawn and the best insecticides to use to get the pests while still keeping your lawn healthy and safe to spend time enjoying. Specialized Lake Mary lawn pest control gives you exactly the treatments you need
Specialized Weed Control
Successfully controlling weeds is an integral part of keeping a lawn healthy. You want to control broad leaf weeds and especially the weeds with thorns, spines or prickles that can injure delicate feet if they're stepped on
Controlling Fungus
Our subtropical weather conditions with high humidity and periods of torrential downpours of rain creates challenges for Florida lawns like fungus. Experts from Termite Lawn and Pest know how to effectively control fungus so it isn't allowed to take over your turf
Disease Control
An essential part of Lake Mary FL lawn care is controlling lawn diseases that can wreak havoc on your lawn from the blades of grass down to the roots
Expert Fertilization
Knowing exactly what fertilizers to use and the correct amounts to use takes expertise and knowledge. Lawn fertilizers have specific amounts of potassium, phosphorus and nitrogen. If any one of these elements is off, your lawn can become burned, yellow, brown, or filled with unattractive and unhealthy bare spots. Expert technicians from Termite Lawn and Pest are

experts in Lake Mary lawn fertilization

, providing only the lawn fertilization service you need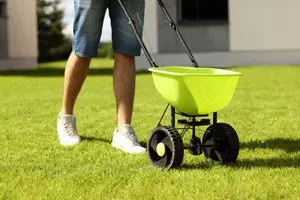 Relying on the help of a lawn care professional really does give you an advantage in your quest for a healthy, green lawn. Local professionals are an even better choice because they know all the nuances of the Lake Mary and central Florida areas. Termite Lawn and Pest is dedicated to providing exceptional lawn care to folks throughout the area, in a personalized, customized way.
Local Lawn Care Service Gives You Exceptional Results – Lake Mary Lawn Care
A local provider of the lawn care Lake Mary depends on to keep lawns green, lush and healthy gives you several advantages over large chain nationwide lawn and pest companies. These advantages include:
Lower Overhead
A local company will have lower overhead costs including advertising and promotions
Hiring Exceptional Talent
Local companies have a real investment in hiring only the best, most competent technicians to provide the best lawn care service in Lake Mary
Customized Plans of Action
Local technicians pay attention to the details, providing a completely custom-tailored plan of lawn care, taking into account the unique needs of your lawn
No Short Cuts Taken
A local company is less likely to take short cuts to improve their bottom line. Services delivered are exactly what local home and business owners need to have a beautiful lawn at a reasonable price
Have a Gorgeous Worry-Free Lawn
A gorgeous, worry-free lawn is as close as a few clicks or a quick phone call to Termite Lawn and Pest. Our specialists are dedicated to helping you have a lawn that you can be proud of so you can host all of your warm weather gatherings and celebrations in style. We supply eco-friendly, green treatments so your grass will still be safe for kids and pets to spend time enjoying.
Our technicians believe in providing exceptional service with professionalism, integrity, attention to detail and a strong desire to be the best. We know when you're happy with the lawn care you've received, you won't hesitate to recommend Termite Lawn and Pest to your friends, family and co-workers. We are the
premiere lawn care service in Lake Mary
to trust for excellent results.