Four Corners Wildlife Control
Experts from Termite Lawn and Pest come out as soon as you call for help. We realize that this is an urgent problem that requires a prompt, expert solution. Here are services you can expect from the pros from Termite Lawn & Pest: Attic Decontamination, Preventative Treatments and Repairs, Animal Capturing and Removal, Removing Dead Animals and Deodorizing Treatments. If an animal does perish inside your home or business, you'll need the expert animal removal Four Corners depends on for answers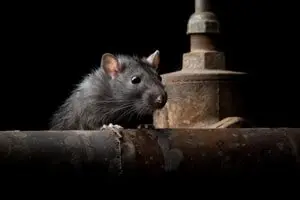 Four Corners Wildlife Control Solves any Wayward Critter Problem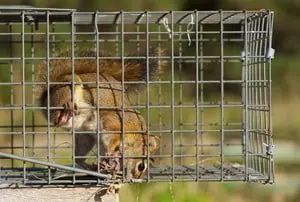 When nuisance wildlife makes its way into your home or business, it's critical to remove animals safely and humanely. You never want to take a chance of bites or scratches by trying to handle the problem on your own. It's always best to rely on the Four Corners Wildlife Control trusts for the most comprehensive and safe solutions.
How to Identify a Nuisance Wildlife Problem
Besides coming face to face with wayward critters, there are other signs they can leave behind to let you know they've been there. The critter & wildlife control Four Corners trusts most comes from experts at Termite Lawn and Pest. These specialists know all about Four Corners animal control & wildlife removal. Just by looking at clues left behind, they'll be able to tell you what types of critters you have and your best solution for getting them out.
One important clue is the sounds you may hear. You might notice scratching sounds, chewing or even footsteps. Since many wild animals are afraid of people, you may also notice things like areas of chewed wood, wires that have a chewed appearance, marks on PVC piping, or even air conditioning duct work that is damaged. You never want to ignore these signs when you notice them because that could lead to further damage. Wildlife have been known to create power outages, start fires or to be the cause of flooding.
Specialties of Your Nuisance Wildlife Removal Experts – Four Corners Wildlife Control
Experts from Termite Lawn and Pest come out as soon as you call for help. We realize that this is an urgent problem that requires a prompt, expert solution. Here are services you can expect from the pros from Termite Lawn & Pest:
Attic Decontamination To get rid of droppings or other evidence left behind by wild animals
Preventative Treatments and Repairs Once animals are trapped and removed, repairs like replacing damaged insulation may need to be made to get your home or business space back to its original condition. Then, preventative treatments can be done like sealing off entrances animals used to get in, putting screens on vents, or even putting in new chimney caps to bar animal's entrance
Animal Capturing and Removal Many times humane traps can be used by the experts in critter trapping Four Corners trusts to catch wild animals. Once they're caught, they're taken to a safe place far away from homes and businesses and released back into the wild
Removing Dead Animals and Deodorizing Treatments If an animal does perish inside your home or business, you'll need the

expert animal removal Four Corners

depends on for answers
Experts in the animal control Four Corners Florida depends on have vast expertise and knowledge of the best ways to handle and solve any nuisance animal problem. These pros are fully Florida licensed and they're insured so you can have complete confidence in every service you receive from Termite Lawn and Pest. These guys are the experts you can depend on for residential and commercial nuisance wildlife remediation services.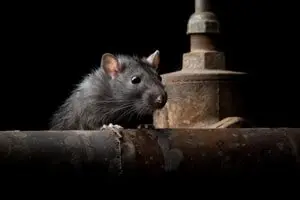 What Nuisance Animals Make Their Way Indoors in Four Corners?
The wildlife trapping Four Corners needs is most effective once we determine what types of wildlife are giving you trouble. The nuisance wildlife pests most often encountered in Four Corners include bats, raccoons, rats, birds, skunks, possums, snakes, squirrels, armadillos, mice and lizards. You need professional help not only to remove these critters, but to sanitize the area after they've been removed.
An important part of Four Corners wildlife control is proper sanitization after critters have been removed. Our pros have the equipment and solutions needed to thoroughly remove all signs of urine, feces, fur, feathers, debris and any other fluids they leave behind. The animal control Four Corners trusts, delivered to your home or business by Termite Lawn and Pest, uses the latest best practices and cutting-edge antimicrobial solutions to thoroughly address your problem. Once we're finished, it'll be challenging to tell that there ever was a wildlife problem in the area.
Never Tackle a Nuisance Wildlife Problem on Your Own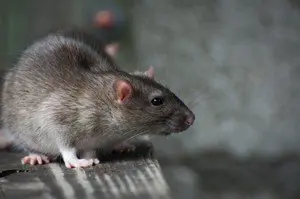 Because of zoonotic diseases that can be transmitted by wildlife, including avian flu, Lyme Disease, rabies and Hantavirus, you never want to attempt to handle a nuisance wildlife problem on your own. The wildlife control Four Corners needs, expertly supplied by Termite Lawn and Pest, makes sure your problem is thoroughly addressed. Our specialists have undergone rigorous training and licensing to become adept in professional wild animal removal Four Corners and all of central Florida can trust. Besides risk of disease, you never want to take a chance of being injured by an animal through scratches and bites. Animals are naturally afraid of people and will lash out if they feel cornered in any way. You need professional nuisance animal trapping Four Corners depends on to be a total solution. Once points of entrance are identified and sealed, that should help to solve most of your wildlife problem.
Solving Pest Problems Lets You Relax – Four Corners Wildlife Control
Knowing that pros from Termite Lawn and Pest can solve any pest or nuisance wildlife problem puts minds at ease. If nuisance wildlife or other pests have made their way into your indoor areas, thorough decontamination treatments should get rid of any evidence they've left behind.
Complete Four Corners animal control & wildlife removal
is as close as a few clicks on the Termite Lawn & Pest website or a quick phone call. We'll be out when you call us to provide a free inspection and a no obligation consultation. Our personable, knowledgeable technicians are happy to explain the specific wildlife problems you have and the best ways to resolve them.