The specific lawn care Four Corners needs for green, healthy and lush lawns comes from Termite Lawn and Pest. One phone call or a few clicks gives you a free inspection and a no obligation consultation. Your lawn can be healthier and greener than ever before with expert help.
There is a lot more involved in taking care of a lawn than a simple mow and letting it go. Expert lawn care professionals that are well-trained and skilled in the Four Corners Lawn Care property owners need for lush, green, healthy and thriving lawns help create a brilliant green lawn with knowledge and exceptional care. Pros have solutions that are specially formulated to tackle any problems that come up with lawns and shrubs. They have insecticides for Four Corners lawn pest control, weed solutions for outstanding weed control, and exactly the lawn fertilization service you need.
When Insect Care Becomes a Matter of Keeping Your Family Healthy – Four Corners Lawn Care
Once insects take over a lawn, they not only destroy the turf by creating brown, yellow and bare spots, they can potentially make their way indoors to make you and your loved ones sick. Mosquitoes bring a whole new set of problems by transmitting and carrying mosquito-borne illnesses. The exact lawn insect care Four Corners needs to maintain a healthy environment pays special attention to mosquito eradication for better health. The pros from Termite Lawn and Pest know exactly what you need for a healthier, pest-free yard area.
Lawn pests affect other facets of lawn care like creating more need for fertilization efforts and expert lawn care service in Four Corners to make a lawn less hospitable to pests. When pests can't find what they need for optimum survival, they probably won't hang around. Creating a more pest-free environment is your goal and ours.
Eliminating Weeds Takes Special Care and Skill
Experts from Termite Lawn and Pest come out when you call for help or shortly after a few clicks on the website to help with all aspects of
Four Corners lawn care service
. One area of expertise that our specialists excel in is addressing weed infestations in Four Corners lawns. Weeds here can be noxious and notoriously hard to eliminate. The ideal subtropical weather conditions create an atmosphere that allows weeds to flourish.
Whether you're bothered by Broadleaf weeds, dandelions, clover, thistle, crabgrass, Yellow Woodsorrel, Black Medic, Goosegrass, or a multitude of other weeds common to Four Corners and central Florida, our technicians are highly skilled and expertly trained in all the latest best practices of weed control. Our specialists know exactly what weed treatments to use for ideal results.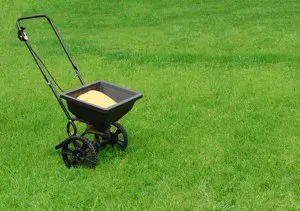 Other Lawn Treatments for a Healthier Lawn-Four Corners Lawn Care
In addition to treating lawns for pests and weeds, our expertly trained techs can help provide these services:
Fertilization Treatments:
To create a stronger lawn foundation, you need expert Four Corners lawn fertilization applied by a pro who knows exactly what types of fertilizer and what amounts to use. The goals are to strengthen roots and blades of grass, to replace nutrients that are often lost due to circumstances like inclement weather and excessive foot traffic, and to give your lawn the right amounts of phosphorus, potassium and nitrogen
Fungus Treatments:
Lawns that exhibit symptoms of fungus takeover from excessive moisture need special care by pros from the best lawn care service in Four Corners, the experts from Termite Lawn and Pest. These pros will help to re-establish a healthier combination of moisture and nutrients to combat fungus
Lawn Disease Control:
Some lawn diseases like red-thread are pretty obvious for experts to identify and treat, but others are more insidious and trickier to eliminate. Your lawn care professional from Termite Lawn and Pest is your go-to expert for help in getting rid of lawn diseases and restoring your lawn to good health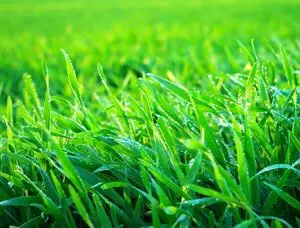 Any time you experience lawn symptoms like bare spots, brown or yellow spots or places where your lawn is looking thin, it's best to rely on an expert in Four Corners FL lawn care for help in restoring your lawn to its lush, green and healthy condition. Professionals will take care of any lawn problems you have now and take preventative measures to keep unhealthy conditions from coming back.
Local Lawn Care Gives You Exceptional Results
A good local solution featuring the lawn care services Four Corners relies on to be an all-encompassing answer to the toughest lawn care challenges comes from Termite Lawn and Pest. When you use a local lawn care expert service, you get exceptional benefits like these:
Individualized Care:
Good records will be kept of visits that were made to analyze your lawn's condition and of any remedial or preventative treatments that were done to your lawn. Dates will be noted and amounts and types of pesticides, weed control solutions and fertilizers that were used will be kept track of
Knowledge of Local Conditions:
A local lawn care expert knows the recent weather events in the area, the types of weeds and insects that are causing harm to local area lawns and the lawn diseases that are also affecting Four Corners area lawns
A Focus on Excellence:
Pros from Termite Lawn and Pest live and work in the community and have a focus on providing exceptional Four Corners lawn care to benefit local folks
The specific lawn care Four Corners needs for green, healthy and lush lawns comes from Termite Lawn and Pest. One phone call or a few clicks gives you a free inspection and a no obligation consultation. Your lawn can be healthier and greener than ever before with expert help.