Davenport Mosquito Control
Once your residential or commercial areas have been treated for mosquitoes, our technicians will make repeat visits periodically to check up on the effectiveness of the mosquito control you've already had done and will re-apply treatments as necessary. The
local mosquito treatment Davenport Florida
turns to for answers is also familiar with the specific types of
mosquitoes
found in the area and will know which insecticides are most effective to combat them.
We are Your Professional Partner in Davenport Mosquito Control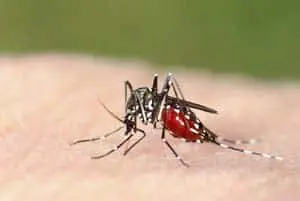 Mosquitoes may thrive in the warm and temperate climate of Davenport and central Florida, but residents and business people who live here usually hope that they'll decide to take up residence someplace else! There's nothing quite as annoying as sitting in a backyard with about a million mosquitoes buzzing around just looking for a meal. For most people, it makes them want to get up and move indoors. To make backyards enjoyable places to be again, you can't do better than to hire the Davenport Mosquito Control trusts for real results, delivered by the pros from Termite Lawn and Pest.
Don't Try to Take Care of Mosquitoes Yourself – Call Davenport Mosquito Control
Trying to solve a mosquito problem on your own using insecticide sprays, fogger's and even scented candles can turn out to be a futile effort. When you spray insecticides, you must be sure the formula is right and that you use it in the correct amounts. If you use too little or the wrong kind, you'll leave mosquitoes behind. And with a female mosquito's ability to have 500 eggs at a time, you can see that the effort you put forth will probably be for nothing.
Professionals versed in
expert Davenport mosquito control
are your secret weapon in your fight against these harmful invaders. Mosquitoes are known to carry dangerous diseases like Malaria, Yellow Fever, West Nile Virus and Zika Virus. You'll want professional help that will truly work to get rid of mosquitoes.
Experts from Termite Lawn and Pest are happy to come out as soon as you ask for help. A specialist in mosquito control services will evaluate your yard space and let you know where your problem is originating and the best ways to handle your infestation. All insecticides used are in the correct amounts and are the right solution you need to get not only the mosquitoes you see right now, but larvae and nymphs waiting to come out later. Instead of attempting self-directed solutions, it's better to do a search for mosquito control near me. In Davenport, one name in professional pest control that usually comes up is Termite Lawn and Pest.
Mosquitoes Love Davenport as Much as Residents Do
You may wonder what it is about Davenport that attracts so many mosquitoes? They love the warm, humid and temperate climate, sources of standing water they find in abundance, and a good steady supply of food in the people and animals who live here. Expert mosquito control and prevention is your best way to stay one step ahead of these pests. When you need real mosquito control at home and thorough mosquito control for yard spaces, look to the experts from Termite Lawn and Pest for the solutions you need. One thing that makes mosquitoes thrive and fosters their ability to breed are sources of standing water they find in bird baths, pet water bowls, buckets, planter saucers, and even clogged gutters around homes. In nature, they find rivers, wetlands, creeks, puddles, irrigation ditches and lakes. For food, mosquitoes find blood meals from people and animals to provide their young with protein. They're attracted to carbon dioxide people emit naturally when they exhale, bacteria on skin, people's movement and dark colored clothing.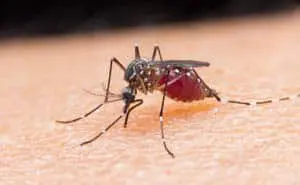 It Pays to Rely on a Local Company
In your search for real mosquito control experts, your search will probably find Termite Lawn and Pest towards the top of mosquito control companies. There are good reasons for this. Termite Lawn and Pest has achieved an A+ rating with the Better Business Bureau and has an excellent reputation for providing high quality pest control locally for over two decades. Our technicians are top-notch experts, fully trained and highly qualified in Davenport mosquito control and in pest control. The mosquito control Davenport needs comes to you quickly and efficiently, ready to solve your mosquito problem.
A local company provides custom-tailored solutions that are created just for your specific mosquito problem. You won't find a cookie-cutter, one-size-fits-all approach with a local company. You get truly individualized service. Once the pros from Termite Lawn and Pest have been out to treat your mosquito prone areas, accurate records will be kept of the treatments you've received.
Professional Return Visits are Part of the Total Package
Once your residential or commercial areas have been treated for mosquitoes, our technicians will make repeat visits periodically to check up on the effectiveness of the mosquito control you've already had done and will re-apply treatments as necessary. The
local mosquito treatment Davenport Florida
turns to for answers is also familiar with the specific types of
mosquitoes
found in the area and will know which insecticides are most effective to combat them. You have a true, professional partner in your quest to solve your mosquito problems in Termite Lawn and Pest.
See what are customers are saying!