Termite Lawn and Pest is not a landscaping company. We do not mow lawns, spread mulch or prune trees. But our dedicated staff does support plant health and complements your services. In fact, landscape companies like yours trust us to improve their services, extend their landscaping service agreements and keep commercial and residential clients happy.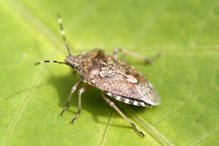 Commercial Pest Control Services for Property managers
Saving Property Managers Time and Hassle
Reliable Service Backing Your Property Management Company
Ever struggled to reach your current lawn and pest control vendor?
Feel like your property is last on your lawn and pest control company's to-do list?
Frustrated with your current lawn and pest service that makes you and your property feel more like a burden than a valued client?
If the answer to any of those questions is yes, you need to find the essential pest and lawn control service that actually values your business. Our professional staff at Termite Lawn and Pest saves property managers time, money and hassle. By relieving the stress of ensuring pest control and lawn services are completely handled, you can focus on the other responsibilities property management companies must carry out.If Termite Lawn and Pest is your current vendor and your property is in need of service right away, please use our Customer Hotline to request the fast service your property needs today. Nothing enhances the quality of a business like the appearance and cleanliness finely manicured landscape and entrance. That includes landscaping and pest control services that keep customer traffic and business respect high.
When you secure the best commercial pest and lawn service from Termite Lawn and Pest, your property management company is backed by a professional staff that stands out through their attention to detail and no-hassle solutions.
Quality Pest Control Services Property Management Companies Trust
We support your liaison role between ownership and tenants by delivering quality results that keeps properties looking great. When tenants are thrilled with the look and operation of their property, owners are happy and your job is easier. Let our expert services make your job easier.We support property managers with the comprehensive list of services you need to keep clients happy and owners satisfied.These services include:
Termite and Pest Control
Organic Pest Services
Lawn and Shrub Services
Commercial Bird Control
Bed Bug Control
Tree and Palm Care (or Injections)
Mosquito Control
Getting the detailed service and responsiveness your property deserves from your current lawn and pest control company? If not, it's time to make the switch to professionals that don't treat your property like just another invoice to collect on each month.See how the Termite Lawn and Pest professionals support property management companies with expert services and unmatched dedication to your satisfaction developed through over 20 years of industry experience. Reach out to us for a free, fast In-Person Consultation to see how you can get pest and lawn services that look great and keep your clients thrilled!

Service to Support Your Landscaping Company
Landscape Companies Trust Us to Improve Their Results
Termite Lawn and Pest is not a landscaping company. We do not mow lawns, spread mulch or prune trees. But our dedicated staff does support plant health and complements your services. In fact, landscape companies like yours trust us to improve their services, extend their landscaping service agreements and keep commercial and residential clients happy.Want to save time while getting better landscaping results on your clients' property? Refer our services today and protect properties from drought, pests and plant diseases that your customers may blame on your landscaping company, causing them to cancel their service agreements with you.
Superior Education Landscaping Companies Trust
We take the continuing education courses on plant biology and pests, and your company takes advantage of our landscaping pest control services and plant support. Home and business owners would never choose landscaping companies with little or no prior experience, and you shouldn't trust inferior lawn and pest companies to support your work.Improve the look and health of your properties today by taking advantage of our advanced education for yourself. Our Resources for Commercial Partners offer fast, easy everyday fixes you can use to improve your landscaping results.
We support your services and keep your clients' lawns and plants beautiful, healthy and pest free with the following landscaping pest control services available for referral:
Tree and Palm Injections
Lawn Aeration
Shrub Support
Insect and Outdoor Pest Control
Irrigation Support Services
When lawns, trees and shrubs look great, receive proper watering, stay weed free and don't support insects, you job is easier and faster. We even share our ongoing education with landscaping companies to further our relationship and keep our mutual clients thrilled with our services. It's a win-win partnership that keeps both your landscaping company and us seeing green all year round.Do you have a customer that needs our services to strengthen your relationship with them? Refer them today and take advantage of a strong partnership to give your clients everything they could want in their lawn care services!
Estate Pest Control Services

Exceptional Estate Services Supporting Beautiful, Pest-Free Properties
Saving Lawn and Pest Estate Service Costs and Hassles
At Termite Lawn and Pest, we take care of estate services right the first time, saving you time, money and unnecessary hassle. Our team understands your limited time and budget considerations, and we work within your confines to deliver hassle-free services you never have to worry about.
Do you currently use our estate services and have an issue at your property that you need fixed today?
Please use our Customer Hotline to have a Termite Lawn and Pest professional come fix the problem at your property fast.As lawn and pest control experts with over two decades of industry experience, we offer the estate services that you can trust to deliver exceptional care all year round.Our company has the following qualifications:
Experience working with out-of-state estate management
Familiarity and comfort integrating with other services, like landscapers
Flexible scheduling to fit your estate demands
We support your estate care with the following essential services that keep your property looking great, staying pest free and impressing all visitors:
Indoor and Outdoor Pest Control
Organic Pest Services
Lawn and Shrub Services
Tree and Palm Care (or Injections)
Bird Control
Mosquito and Ant Control (or Reduction)
Irrigation Repair
Termite Lawn and Pest Adds Beauty without Budget Strain
Supporting plant health, removing pests and keeping lawns healthy saves your estate long-term upkeep costs. Failing to support your lawns, trees and shrubs can lead to fast plant death and require costly replacement. Unchecked pests like rodents, roaches and termites can wreak havoc both inside and outside your property. Rapidly addressing these invasive pests is essential to the appearance, safety and long-term value of your property.Plus regular estate upkeep keeps these properties safe from potential trespassing, theft and other criminal activities. By keeping estates in perfect condition every day of the year, we give the impression that an estate is constantly occupied, discouraging any potential damage, destruction or theft that a vacant property may attract.
At Termite Lawn and Pest, we provide superior estate care with the following:
Ongoing Plant Biology Education
Latest Tools and Solutions
Fast, Direct Communication with Specialists Anytime
Customized Service Accounts for Pets, Children and Environment
Free Follow-Ups between Regular Service
Don't trust your landscaping and pest issues to just anyone. Choose the experienced, Better Business Bureau-accredited services of Termite Lawn and Pest for the quality care your estate demands.Take advantage of a free, In-Person Consultation today to find out how to improve the condition of your estate quickly and easily with service quality that provides exceptional long-term savings.
Lawn and Pest Control
Commercial Lawn Services that Drive Sales
Build Company Respect and Trust with Expert Lawn Services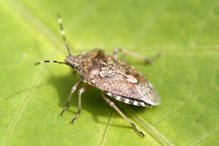 Our professional landscaping and commercial pest control services eliminate property issues that can hurt your profits and destroy your reputation.If your employees are the backbone of your business, your landscaping is the face.
As the first and most lasting impression customers will take away from your business, you want professional landscaping and commercial pest control you can trust every day of the year
. And that goes for your interior as well, where the embarrassing signs and smells of a pest infestation can immediately turn off potential clients and ruin your business reputation.Our services give your business the Fortune 500 look and feel that will impress customers immediately and position you as leaders in your industry. Your business's landscaping and interior cleanliness can be your greatest sales tool or your biggest deal breaker.
Take control of your company's success with lawn fertilization, lawn spraying and commercial pest control that includes the dedicated services you can rely on every day of the year.
Termite Lawn and Pest specializes in providing commercial lawn and pest control to the following types of businesses:
Restaurants and Food Processing
Hospitals and Assisted Living Facilities
Retail Centers and Commercial Buildings
Distribution Facilities
Hotels and Motels
Lawn Fertilization and Lawn Spraying Boosts Business Image At Termite Lawn and Pest, we understand the value of quality, detailed services to the properties we service. Even the smallest flaw in your property can sway consumers to a competitor who they perceive to be more professional. We use that understanding to drive our services and continue offering the level of care we would expect on our own homes and business.Property condition is especially important to our current commercial clients, who frequently see a tremendous volume of visitors to their property every day. In high-traffic businesses, hundreds of clients may notice a property problem, magnifying the harm to your reputation. Word of one cockroach on its back in your lobby could spread among your current customers quickly, not only affecting current clients, butfuture sales as well. Commercial Rodent Control and Pest Control for Safety At Termite Lawn and Pest, our attention to detail and customized care sets our services apart. Unlike some lawn and pest companies that may periodically take a week or two off on their service obligations, we take pride in our work and never skimp on service.The dedication and pride we take in our work includes using only the latest, safest treatments and tools. We give your property a professional look while respecting the environment and health demands of your customers.Too busy to complete a long form discussing your business property concerns? No Problem! Take advantage of our free In-Person Consultation. There's no cost, obligation or appointment to make! We'll come to you and inspect your property, then quickly discuss the best solution with you.