Professional Chuluota lawn care
provided by Termite Lawn & Pest gives you the extra time and freedom to simply enjoy your backyard space with no worries. Because we'll return to re-evaluate your lawn from time to time, you know your lawn will stay lush, green and healthy. With an A+ rating from the
Better Business Bureau
, you know that the expert lawn care Chuluota trusts is a real, highly-rated solution to your quest to have and maintain a beautiful yard.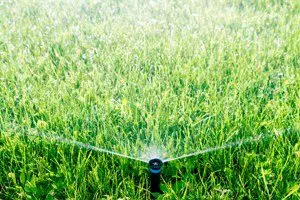 Professional Chuluota Lawn Care Lets You Enjoy Your Yard in a Worry-Free Way
Kids and pets running through the grass and everyone enjoying the backyard is what you want to remember about warm and sunny days in Chuluota. You don't want those memories to me marred by people having to go around patches of weeds and areas in the grass that are bare because of disease or improper fertilization. And you really don't want your loved ones being bothered by insect pests. You need the kind of professional Chuluota lawn care that leads to green, lush and healthy grass. The pros from Termite Lawn and Pest enjoy providing the lawn care services Chuluota can trust and depend on.
Local Professionals Offer Custom-Tailored Solutions
Your local lawn care service in Chuluota offers a customized and local solution to keep your grass looking its best and to keep it as healthy as it can be. We live here too, and we're familiar with the insect pests that inhabit the area, the weather conditions including storms and periods of drought, the weeds most commonly found here and the varieties of fertilizer that will work best for the grass that is normally planted here.
A local Chuluota lawn care service can set you up with a strong plan of professional caliber lawn care. And, since we're nearby, we will return periodically to be sure the lawn care, fertilization, weed control and insect control services you've received are still working the way they should be. We don't take a cookie cutter, one-size-fits-all approach like those you might find from a large chain of lawn care providers. The
lawn care Chuluota
receives is truly a customized plan of care.
Services You Receive from Your Local Lawn Care Specialists
Once you call for expert lawn care service from Termite Lawn and Pest, you can relax knowing that good, trustworthy help is on its way. We arrive at your home or place of business in a fully stocked vehicle, ready to get to work on making your lawn healthy and green again. Our ace technicians are recruited and hired from among the best in the lawn care field. Their goal and ours is to provide the best Chuluota FL lawn care you can find. Services you can expect from your lawn care professional include:
Lawn Insect Control – The specific lawn insect care Chuluota needs is a phone call or a few clicks away. The pests that are found in Chuluota are hearty and rugged and can be a true challenge to get rid of. This is especially true of cockroaches, but also includes Chinch Bugs, mosquitoes, several varieties of ants, fleas, ticks and spiders. Professional Chuluota lawn pest control is your best solution for keeping pests in check
Expert Fertilization – Choices like whether to use granular fertilizers or liquid, and the amounts of nitrogen, potassium and phosphorus that your lawn needs are decisions your expert in Chuluota lawn fertilization from Termite Lawn and Pest can make for you. Professionals from a trusted lawn fertilization service also know how often to apply fertilizer and the amounts needed for optimum growth and good lawn health
Disease and Fungus Control – Specialists from Termite Lawn & Pest are well-versed about the lawn diseases and fungus issues most common in Chuluota and surrounding areas and they know exactly how to tackle these problems to restore any lawn to good health
Weed Control – You don't want weeds to take over and choke out the healthy growth of grass in your yard, and you surely don't want weeds in your yard that have spines, prickles or thorns that could hurt someone's feet. Pros from Termite Lawn & Pest are familiar with all the weeds like dandelions, crabgrass, thistles and Black Medic that are common to the area and they know exactly how to take care of them
Many folks in Chuluota are so busy with full schedules and places to be that lawn care tends to take a back seat to all the other priorities. Professional lawn care from a company named as a best lawn care service in Chuluota is your best bet to have the green, healthy lawn you've dreamed of having, without needing to invest all the time and effort.
Enjoy the Outdoors in a Worry-Free Way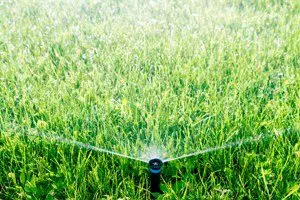 Professional Chuluota lawn care
provided by Termite Lawn & Pest gives you the extra time and freedom to simply enjoy your backyard space with no worries. Because we'll return to re-evaluate your lawn from time to time, you know your lawn will stay lush, green and healthy. With an A+ rating from the
Better Business Bureau
, you know that the expert lawn care Chuluota trusts is a real, highly-rated solution to your quest to have and maintain a beautiful yard.