Avalon Park Wildlife Control
Wild animals can be fun to look at when they're on display in a zoo or from a distance in the wild. Once they find their way into a home or business, however, your wild animal experience turns into a new set of problems. Wildlife can be destructive in homes just doing what comes most naturally to them, foraging for food and building nests for young ones. When wildlife inside a home becomes an issue, you have the
Avalon Park Wildlife Control
ANIMAL TRAPPING SERVICES IN APOPKA FL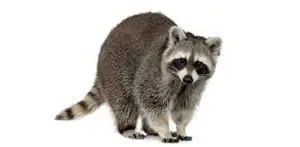 Wild animals can be fun to look at when they're on display in a zoo or from a distance in the wild. Once they find their way into a home or business, however, your wild animal experience turns into a new set of problems. Wildlife can be destructive in homes just doing what comes most naturally to them, foraging for food and building nests for young ones. When wildlife inside a home becomes an issue, you have the
Never Try to Tackle Wildlife Removal on Your Own
The smartest advice once you've seen that pair of glowing eyes that let you know wild animals have come into your home is to call on the professional critter & wildlife control Avalon Park depends on for the best results. Wildlife specialists from Termite Lawn and Pest have the equipment and knowledge of the best and most humane methods of wildlife removal. Humane traps are used that are large enough for the animals they're meant to capture. Trying to remove them on your own can lead to injuries from animal attacks, scratches or bites.
Once wild animals are captured, experts in
Avalon Park animal control & wildlife removal
will relocate the animals and set them free, far away from area homes and businesses. This way you're ensured that animals are dealt with in a humane way. The animal removal Avalon Park depends on most often comes from the pros at Termite Lawn & Pest. Our technicians are fully Florida licensed and insured to provide residential and commercial service. They're well versed in animal removal and in the specialized cleaning of where animals have been after they're removed.
Specialized Cleaning and Sanitation for Safety
Once you've had a wildlife infestation in your home or business, you have a new set of sanitation issues that need to be taken care of. Wild animals can carry diseases like rabies, zoonotic diseases like Hantavirus, Lyme disease, Avian flu and parasites. Whether you've had your issue with raccoons, opossums, squirrels, snakes, skunks, mice rats or bats, once they're gone the area must be cleaned using special antimicrobial treatments that will break down urine and feces. Specialized methods must also be used to deal with other unpleasant things they've left in your home like fur and bacteria laden debris. If an animal unfortunately passes away in your home's attic, you must have specialized attic decontamination to ensure that all hard and soft surfaces and the air is made safe once again. There are specialized requirements for proper dead animal removal which the pros at Termite Lawn and Pest meet and exceed. Repairs of any areas that wild animals have damaged must also be undertaken.
Entrance points also need to be sealed off or blocked so animals can't find their way back inside. Wild animals have a tendency to chew and scratch places they've been. They can also damage household elements like PVC piping and wires, potentially causing issues like flooding and fires. The nuisance animal trapping Avalon Park needs is always handled best by the experts from Termite Lawn and Pest.
Inspection After Wild Animals are Removed
Experts in Avalon Park nuisance wildlife control will thoroughly inspect all areas that wild animals have been removed from. Sealing of entryways will then take place whether this means sealing up their pathways with steel or concrete, putting in new insulation, repairing holes, installing new chimney caps, or putting screens over places like vents. Once you've used a professional solution, you're less likely to have future wildlife infestations.
A thorough evaluation will be done to let you know the steps you can take to prevent future problems with wildlife. You can trust the advice of wildlife experts from Termite Lawn & Pest for real and workable solutions to any wildlife issues. We share your goal of restoring your home or business to a safe place to be. Most of the time wildlife tries hard to never come in contact with the human population. But once they do gain entry into homes or businesses, it's good to know you have the wildlife trapping Avalon Park needs to keep indoor spaces safe.
WILDLIFE PREVENTION IS BEST
If you live near wildlife or your business is located in a secluded or wooded area, it's smart to contact the animal control Avalon Park depends on for answers to help formulate a plan to prevent wildlife from gaining entrance into your home or business. Prevention is your best solution, but once wildlife have found their way in, it's good to know you can depend on the wildlife control Avalon Park trusts for expert solutions to humanely trap and release animals. Wildlife removal jobs are tough to do and even tougher to do right. With expert help from Termite Lawn & Pest, you know you're getting assistance from true experts. We are dedicated to 100 percent customer satisfaction every step of the way. Every Avalon Park nuisance wildlife control task is performed with integrity, professionalism and a focus on providing excellent service. The critter trapping Avalon Park residents and business owners need is available with a quick phone call or a few clicks. We are dedicated to returning your home or business to a safe state, free from wildlife and the unpleasant things they leave behind.