Altamonte Springs Pest Control
Altamonte Springs Pest Control
: Once a pest infestation is suspected or discovered, it doesn't just exist on the periphery. It infiltrates every aspect of life in your
Altamonte Springs
home, or it could affect every part of your business. The one thing a pest infestation always leads to is a desire for effective
Pest Control
and
Pest Prevention
. With Termite Lawn and Pest, you can rely on to be a total, comprehensive solution. Well-trained technicians from
Termite Lawn and Pest, Inc
are here to provide exactly the professional pest prevention and expert pest control you've hoped to find.
Altamonte Springs Pest Control by Termite Lawn and Pest Inc
Altamonte Springs Pest Control
: Once a pest infestation is suspected or discovered, it doesn't just exist on the periphery. It infiltrates every aspect of life in your
Altamonte Springs
home, or it could affect every part of your business. The one thing a pest infestation always leads to is a desire for effective
 Pest Control
 and
Pest Prevention
. With Termite Lawn and Pest, you can rely on to be a total, comprehensive solution. Well-trained technicians from
Termite Lawn and Pest, Inc
are here to provide exactly the professional pest prevention and expert pest control you've hoped to find.
Making All Varieties of Pests a Distant Memory
The Pest Control that Altamonte Springs residents have relied on for over two decades to get rid of pests common to this area is professionally provided by Termite Lawn and Pest, Inc. We're your Central Florida solution to the pests that bother local residents most often. They can include flies, beetles, ants, spiders, mosquitoes, bedbugs, cockroaches, fleas, fire ants and rodents. The Pest Management that Altamonte Springs needs, is just a phone call or a few clicks away.
Your Altamonte Springs Exterminator has exactly the tools and pesticides needed to turn your pest problem into a distant memory. Insecticides used are the latest technology, created to be safe for use around kids, pets and your loved ones. Professional pest control technicians from Termite Lawn and Pest are trained in finding pests where they start, where they nest and the creative places they choose to breed.
Expect Excellence when You Call for Help in Altamonte
The first step in getting your pest situation under control is a comprehensive evaluation of the problem. Our ace technician from Termite Lawn and Pest begin by finding things like food sources that are sustaining pests, along with their hives, nests or colonies. It's important to let your technician know where you've seen evidence of pests and what you've observed. This can help to get a handle on the extent and scope of your problem. Other things you can expect include:
Punctuality – Our technician shows up exactly when they say they'll arrive, in a well-stocked vehicle ready to tackle your pest infestation issue. We know your time is valuable. The last thing you want to do is wait around for help to arrive
Expert Advice – Our professional technician gets rid of the pests you already have and can take steps to help prevent future infestations, along with giving you valuable advice for steps you can take to make your home or business less attractive to pests
Attention to Detail – The littlest details are addressed so you get a thorough and comprehensive pest treatment. We'll return at a later date to re-evaluate your pest issue and let you know if you need further treatments
Keeping Prices Affordable – We know you're hoping to find affordable pest control that's also thorough and effective, and that's exactly what we supply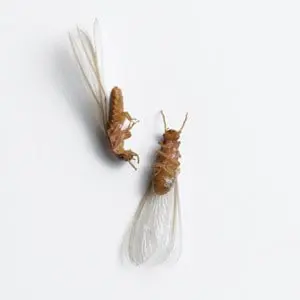 Professional Altamonte Springs pest control is always your best bet. This way you're assured of a complete solution provided by Termite Lawn and Pest. We're focused on delivering exceptional service with integrity, professionalism and extraordinary attention to details.
Pest Problems Can Become Serious In Altamonte Springs FL
Pest issues involve more than just getting rid of bugs because you don't like them. Insects can also cause problems like allergic reactions from bites and stings, as they also bring dirt and bacteria into your home. As we've found out recently, some insects can also carry harmful and debilitating diseases. A great example of this is the Zika Virus that has recently made news headlines.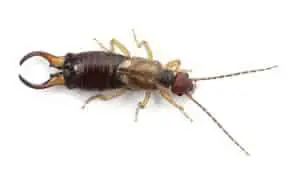 The Zika Virus was named a public health emergency in February of 2016, especially since infection by this virus has been known to cause conditions like Microcephaly in infants born to women who contracted the virus during pregnancy, and Guillain-Barre syndrome in adults. Wanting to get rid of insects with the pest control Altamonte Springs trusts provided by Termite Lawn and Pest is an effort to keep your environment healthy for the people you love.
Relying on our Pest Experts is Your Best Defense
To keep your home or business cleaner and more sanitary, it's not wise to try home pest remedies. Doing so can lead to unnecessary exposure to harmful chemicals and chemicals that are used in amounts that are ineffective. You may get rid of some of the pests that are visible, while a more extensive problem still exists in hidden places.
Experts in Altamonte Springs pest control are trained in the habits of local pests and are also well trained in finding and eliminating them. Your best defense is to call for help immediately after a pest problem is discovered. This gives you a head start in eliminating pests that could effect health, keeping everyone you love safer.
Other Services We Provide In Altamonte Springs, FL