Altamonte Springs Lawn Care
Altamonte Springs Lawn Care: Termite Lawn and Pest Inc can help keep your lawn green and healthy with proper lawn fertilizing giving you a beautiful green space to hold outdoor gatherings and events. Our Service consists of fire ant control: as well as lawn fertilization, fungus and disease control, weed control and exactly the right lawn insect care that residents in Altamonte Springs need for healthier, pest free lawns.

REQUEST INSPECTION


Altamonte Springs Lawn Care by Termite Lawn and Pest Inc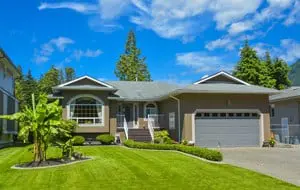 Altamonte Springs Lawn Care: Termite Lawn and Pest Inc can help keep your lawn green and healthy with proper lawn fertilizing giving you a beautiful green space to hold outdoor gatherings and events. Our Service consists of fire ant control: as well as lawn fertilization, fungus and disease control, weed control and exactly the right lawn insect care that residents in Altamonte Springs need for healthier, pest free lawns.Our Professionals from Altamonte Springs Lawn Care take great pride in making sure your yard space stays its green and healthy best, so all you need to do is enjoy the green space.
Specialized Lawn Care Services Keep Lawns Green and Healthy
When you call Termite Lawn and Pest for your Altamonte Springs lawn care, you're hiring professionals who are highly regarded and have an A+ Better Business Bureau rating. Our expert technicians will evaluate your lawn . We look for pest infestations, problem weeds, disease or fungus areas and areas that need a good program of fertilization. With these services, your lawn stays in its best condition.
Altamonte Springs Lawn Care
Some of our programs
Proper Lawn Fertilization – Our experts know exactly what fertilizers work best based on factors like your lawn's pH levels, proper amounts of nitrogen that will help to green up the lawn and the best fertilizer for the type of grass you have.
Weed Control – Weeds common to Altamonte Springs include dandelions and other broadleaf weeds. Be aware of crabgrass, bull thistle, Black Medic, Broadleaf Plantain, Goosegrass and Spurge as well.
Controlling Fungus and Diseases – Keeping your yard fungus and disease free is truly and art form. It's a balancing act, consisting of proper nutrients for lawn health and treatments to combat pests and weeds.
Insect and Pest Control – Years of experience in Altamonte Springs Lawn Care relies on for excellence have given Termite Lawn and Pest the advantage of knowing the treatments that work best in this area. We kill and keep away Fire Ants, Chinch Bugs, Sod Webworms, Hunting Billbugs, Mole Crickets and more.
Call today for a free estimate: (407) 447-7378.
Expert Advice for when you are Short on Time
People are often too busy today to give their lawns all the attention and specialized care they need to stay green and healthy. Altamonte Springs Termite Lawn and Pest is on your side to help. Our Professionals are here to answer your lawn problems, whether they stem from malnutrition to conditions to heavy foot and pet traffic.Customers that have regular service,  can expect to a lawn that always look its best. Our treatment's are the most technologically advanced solutions used today. Your will have a since of pride when you trust Altamonte Springs Lawn Care for your lawn care needs.

Other Services We Provide In Altamonte Springs, FL
Call today for a free estimate: (407) 447-7378
Termite Lawn and Pest, Inc
4524 Parkway Commerce Blvd Orlando, Florida 32808Phone: (407) 447-7378